BREEAM Excellent (77.8%)
Version: BREEAM UK Refurbishment and Fit-out 2014: Offices
Developer/Client: JLL
Fit-Out: Tétris Design x Build
Assessor organisation: Hilson Moran Partnership Ltd
Assessor: Paul Cushing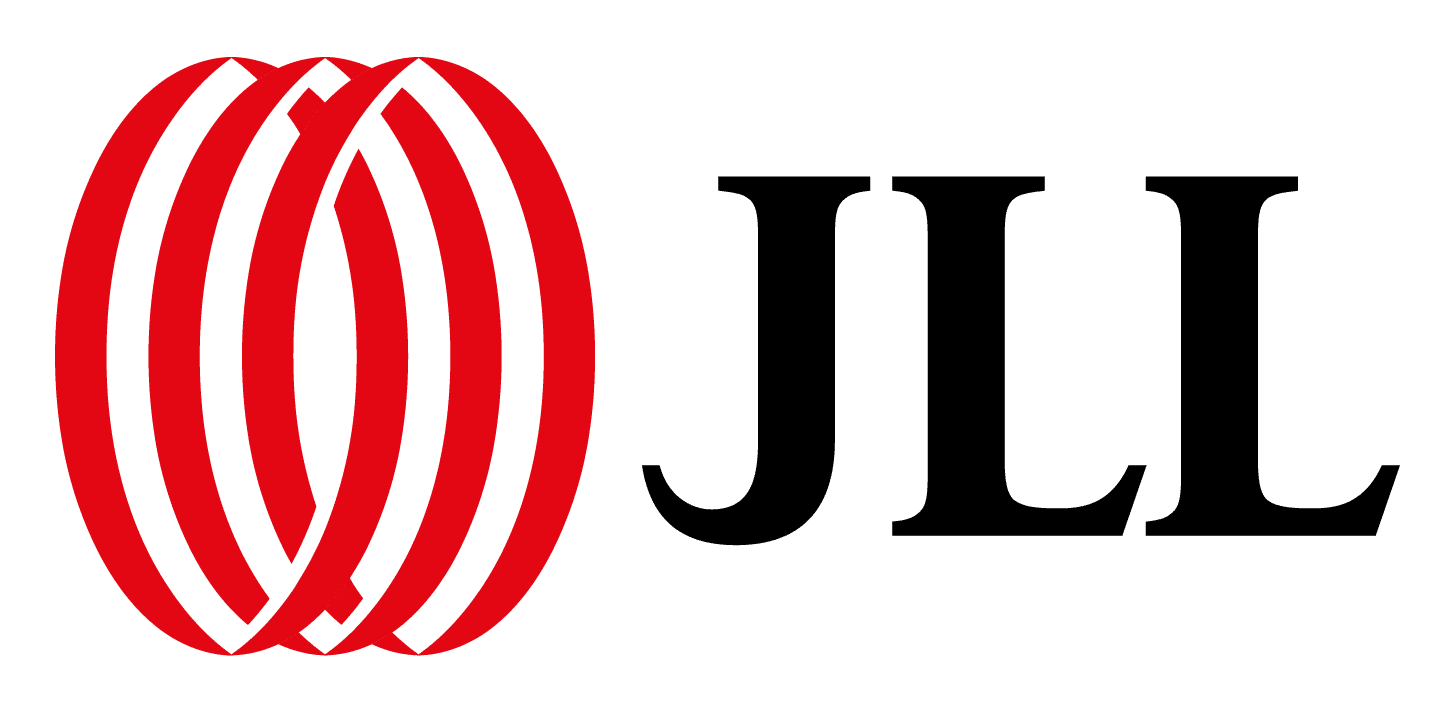 About the asset
20 Water Street is a newly fitted-out office space in east London's Wood Wharf District, within Canary Wharf. The JLL brief sought the creation of a working environment that embodies best practice in urban, sustainable working spaces, on which interior designer and fit-out partner Tétris developed a design vision.
The 3,583 sqm office spread over two floors aims to engage people in their workplace and support JLL in meeting its wider portfolio goals. The client undertook a BREEAM UK Refurbishment and Fit-out assessment (BREEAM RFO) to complement their existing company sustainability efforts.
"We're passionate about putting sustainability at the center of everything we do. Tétris is proud to have designed and built a workplace that champions circularity, considers the whole life of the space, contributes to JLL's net zero carbon ambitions, and supports the health, wellbeing and inclusion of the people who use it."
– Augustin Dufour, Managing Director, Tétris Design x Build UK
Workplace surveys and in-depth consultation with stakeholders across the business and employee groups informed the design, ensuring that the workplace delivered for every stakeholder.
Green Strategy
JLL has a self-described "ambitious" sustainability strategy, focusing on 3 overarching principles:
Climate action (looking forward to transitioning to a net zero carbon world)
Healthy spaces (creating spaces that foster wellbeing, productivity, and sustainability)
Inclusive places (establishing fair and inclusive places with equal opportunity for all)
By focusing on these areas, JLL has established a commitment to ensuring their assets conform to the highest standards. To evidence this, JLL uses globally recognised independently verified sustainability assessment methods, such as BREEAM, to contribute to more sustainable environments. These enhance the well-being of the people who work in them, protect natural resources, and make for more attractive property investments.
Climate action
A key aspect of JLL's whole life carbon journey is reducing carbon associated with construction (embodied carbon) through a circular fit-out strategy. Energy efficient design was prioritised to address operational carbon commitments and the JLL office at 20 Water Street achieved this through systems rewarded by BREEAM's RFO scheme:
Reusing existing materials wherever possible, avoiding the need for virgin products and materials.
Material obviation, such as the avoidance of suspended ceilings (by using an acoustic soffit spray) meaning less carbon going into the fit-out and less waste under reinstatement clauses.
"Zero to landfill fit-out", with a target of a 100% circular fit-out, meaning no materials lost from their existing material catalogue.
"We are committed to delivering healthy, sustainable, circular, and inclusive workplaces where our people thrive. Our fit-out at 20 Water Street exemplifies our OneJLL approach through our workplace strategy, project and cost management, and Tétris Design x Build teams all fully committed to delivering the vision for this space. The project has delivered a workplace that we are all incredibly proud of."
Stuart Cochrane, Workplace Sustainability & IMS Lead, JLL
The project implemented circular design principles to minimise embodied carbon and meet JLL's energy targets and UKGBC 2025 Net Zero Carbon milestone. Strategies included reusing furniture, equipment, and signage, as well as incorporating modular design and circular materials.
All products installed in the fit-out were tracked to facilitate an embodied carbon assessment using One Click LCA. The landlord's sustainability strategy aligned with JLL's, enabling reduced carbon emissions through construction waste management. For more information about BREEAM's stance on circularity in the built environment, take a look at our principles for circular buildings.
Healthy spaces
JLL's commitment to creating healthy spaces has greatly influenced the fit-out of its office at 20 Water Street.
A significant aspect of the fit-out involves incorporating more than 2,000 plants, including tree planting on the terraces. These green elements establish a strong connection to nature for colleagues working in the building. The use of natural and sustainably-certified materials helps to reduce the fit-out's embodied carbon, while also contributes to a colour palette that reflects the natural world.
During the site selection process, JLL focused on choosing a location that offered improved access to blue and green spaces. Recognising the importance of employee well-being, they developed a BREEAM-compliant indoor air quality plan for the 20 Water Street workplace.
This plan not only benefits the building's occupants but also establishes a standard that JLL can adopt across its entire UK estate, prioritising the well-being of all those within its buildings. Features of the refurbishment included in the BREEAM RFO assessment include:
Maximum carbon dioxide (CO2) level target was set at 700 parts per million (ppm).
2 green walls installed, along with a 300% increase in planting compared to JLL's prior location.
Low levels of volatile organic compounds (VOCs) throughout the building.
Natural light maximised in all spaces.
Exercise space with changing rooms.
All fully open plan desks sit-to-stand, promoting movement throughout the day.
Workplace designed to actively encourage movement and physical activity.
Inclusive places
Inclusive design, according to JLL, means ensuring that people of all ages, cultures, body shapes and sizes, and physical requirements can effectively access, use, and occupy the space. A number of different working and social environments are also provided so neurodiverse occupants of the building can work comfortably in an environment that suits their needs.
BREEAM's RFO assessment confirmed the presence of inclusive design features, further helping JLL to realise their strategy for their fit-out at 20 Water Street. These include:
Workspaces which are actively designed to promote movement and physical activity
Minimised reverberation with full acoustic ceiling spray
Biophilic design elements incorporated to reduce stress.
Benefits of BREEAM
The recent BREEAM certification of 20 Water Street shows the benefits it brings to asset owners, developers and occupiers in the real estate industry. By obtaining a high BREEAM rating, the project has gained an advantage in a competitive market, drawing the attention of tenants and investors who value sustainable and efficient buildings.
In recent a recent report, BREEAM certification  was found to lead to significant long-term cost through improved operational efficiency and energy conservation, strengthening the asset's financial performance.
BREEAM also future-proofs the asset by safeguarding against risks and regulatory changes. Actively engaging stakeholders throughout the certification process cultivates collaboration and knowledge-sharing, leading to continuous improvement and increased asset value.
Lastly, BREEAM's lifecycle cost considerations lead to substantial savings. By accounting for maintenance, operational efficiency, and durability, BREEAM-certified assets reduce expensive repairs and replacements.
The BREEAM certification of 20 Water Street highlights reasons why tenants should integrate BREEAM into their own properties. By doing so, they can gain a competitive edge, enhance financial performance, cultivate a healthy workplace, ensure compliance, and achieve long-term cost savings. Embracing BREEAM demonstrates a commitment to sustainability and responsible real estate practices.
About BREEAM
BREEAM is the world's leading sustainability assessment methodology for masterplanning projects, infrastructure, and buildings. It recognises and reflects the value in higher performing assets across the built environment lifecycle, from new construction, through performance in operation, to refurbishment.
BREEAM does this through third party certification of the assessment of an asset's environmental, social, and economic sustainability performance, using standards developed by BRE. This means BREEAM rated developments are more sustainable environments that enhance the well-being of the people who live and work in them, help protect natural resources and make for more attractive property investments.